How Magnesium Sulfate Fertilizer Should Be Used And What It Does
How Magnesium Sulfate Fertilizer Should Be Used And What It Does

How To Use Magnesium Sulfate Fertilizer And What Are Its Effects?
How To Use Magnesium Sulfate Fertilizer And What Are Its Effects|Richase Will Show You!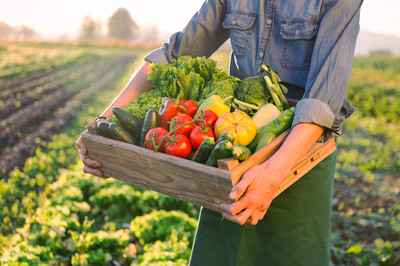 First, How To Use Magnesium Sulfate Fertilizer

1.Can Be Used As Base Fertilizer Or Fertilizer

Generally About 12.5-15kg Of Magnesium Sulfate Should Be Applied Per Mu. General Use Of Extra-Radical Fertilizer To Correct The Symptoms Of Magnesium Deficiency Is More Effective, But The Only Drawback Is That The Fertilizer Effect Is Not Lasting, Need To Continue To Spray. When Rice And Corn Appear Magnesium Deficiency, Can Be Sprayed Every 14 Days 2% Magnesium Sulfate Solution 3-5 Times, Faster Than Soil Fertilization Effect.

2.The Best Supplement For Magnesium-Deficient Crops And Soil

When The Crops Or Soil Lack Of Magnesium, Can Choose Magnesium Sulfate Fertilizer As The Best Supplemental Magnesium Fertilizer, Because Magnesium Sulfate Has Easy To Absorb, Does Not Destroy The Characteristics Of Soil Ph Value. Not Only Can It Be Used As The Magnesium Supplement Additive Of Compound Fertilizer, But Also Can Be Mixed With Other Fertilizers Or Used Alone. Both Can Do Bottom Fertilizer, Fertilizer, Can Also Be Used As Foliar Spraying Fertilizer, But The Effect Of Foliar Spraying May Be Better.

Second, The Role Of Magnesium Sulfate Fertilizer

1. Magnesium sulfate fertilizer can promote the absorption of other elements in plants. An important component of chlorophyll is magnesium, which is contained in both chlorophyll a and chlorophyll b. Magnesium is the activator of many enzymes, and carbohydrate metabolism, phosphorylation has a vital link.
2. Magnesium not only activates phosphofructokinase and phosphoglycerol kinase, but also promotes carbohydrate metabolism and plant respiration, and also promotes the synthesis of adenosine diphosphate into adenosine triphosphate.

3. In the process of fat and nitrogen metabolism, magnesium also produces a very important role, but also can promote the plant body to nitrogen, phosphorus, potassium and other elements of absorption.